USB-Sticks with Ubuntu Linux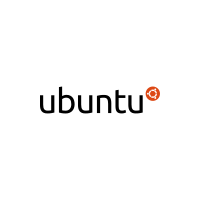 Ubuntu is a Debian GNU/Linux-based operating system bundled with a large package of programs. Due to its relatively easy handling and configuration, the support of developers and community as well as its design, it has developed into a popular and well-known Linux distribution within a short period of time and is gladly recommended for "Linux beginners". But also many advanced Linux users are very satisfied with Ubuntu, as it is also very adaptable.
The word Ubuntu comes from the languages of Zulu and Xhosa. It stands for "humanity" and "common sense", but also for the belief in a "universal bond of sharing that unites everything human".
According to Ubuntus, the focus is on user-friendliness. The standard installation provides software for common applications (email, browser, office).
[[item.product.data.products_short_description]]

[[item.product.price.graphic.instead]] [[ (loadedPrice.data.has_attr_prods ? 'from' : '') ]] [[loadedPrice.data.price_old_graphic]]




[[item.product.price.graphic.only]] [[ (loadedPrice.data.has_attr_prods ? 'from' : '') ]] [[loadedPrice.data.price_graphic]]




[[item.product.price.graphic.discount_text]] [[item.product.price.graphic.discount]]




[[(loadedPrice.data.has_attr_prods ? 'from' : '') + loadedPrice.data.price_graphic]]


([[item.product.unit_price]] / [[item.product.data.products_base_unit]])
[[item.product.tax_info]] excl. Shipping costs
Details [[ !loadedPrice.data.has_attr_prods || loadedPrice.loading ? 'Order' : 'Configure & Order' ]]