USB-Sticks with openSUSE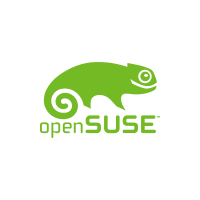 SUSE Linux or openSUSE (formerly "SuSE Linux" or "SuSE Linux Professional") is a Linux distribution of Novell and its subsidiary SuSE Linux GmbH (Software- und System-Entwicklungsgesellschaft mbH, Nuremberg).
The roots of openSUSE go back to the early 1990s, when Linux could still be loaded on about 50 floppy disks from the Internet, but only a few potential users had internet access at all.
The main special feature of the distribution is the in-house installation and configuration tool YaST, which is a central interface for the entire system. There is also SaX2 ("SUSE advanced X11 configuration"), which sets up the graphics card, mouse and keyboard.
Unser Quartett besteht aus den vier beliebtestens Linux USB-Sticks. Sie erhalten jeweils einen 8 GB USB-Stick mit den neuesten Versionen von Ubuntu, openSUSE KDE, Knoppix und Fedora Gnome.
Mit diesem Bundle an Linux-Distributionen können Sie nach herzenslust ausprobieren, arbeiten und spielen.




openSUSE / SUSE Linux immer vom Stick installieren, mit diesem USB-Stick ist es möglich! Ihr Computer oder Notebook hat kein optisches Laufwerk oder Sie möchten die Geschwindigkeitsvorteile einer Installation von einem USB3.0-Stick nutzen? Dann ist dieser Stick genau das Richtige für Sie! Natürlich verbleibt auf dem Stick noch genügend Platz um eigene Dateien, persönliche Daten und weitere Software zu speichern.