Notebooks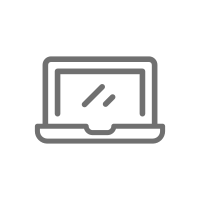 Notebooks/Laptops with preinstalled and configured Linux and more.

TUXEDO Computers are individually built computers and PCs being fully Linux-suitable, custom tailored Linux hardware so to say. We deliver all TUXEDOs ready to go so you only have to unwrap, plug in and turn it on! Further information on our systems, the installation as well as help & support can be found at our page "Why TUXEDO Computers?".

Can't find what you want or need an individual offer for special applications? Get in touch with us!
[[item.product.data.products_short_description]]

[[item.product.price.graphic.instead]] [[ (loadedPrice.data.has_attr_prods ? 'from' : '') ]] [[loadedPrice.data.price_old_graphic]]




[[item.product.price.graphic.only]] [[ (loadedPrice.data.has_attr_prods ? 'from' : '') ]] [[loadedPrice.data.price_graphic]]




[[item.product.price.graphic.discount_text]] [[item.product.price.graphic.discount]]

[[(loadedPrice.data.has_attr_prods ? 'from' : '') + loadedPrice.data.price_graphic]]


([[item.product.unit_price]] / [[item.product.data.products_base_unit]])
[[item.product.tax_info]] excl. Shipping costs