Instructions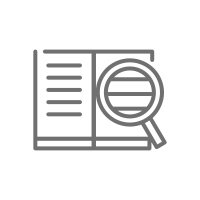 Under our instructions you will find help on various topics, e.g. how to install another desktop on your device or how to manually add the TUXEDO Computers package sources. For the first steps towards self-help, you will find various instructions for clarifying your request here - our support team will then be happy to help you.
For common tasks we offer you here a collection of instructions that can help you, e.g. if you want to install another desktop or need to restore the bootloader. You will also find the most frequently asked questions to help you find your way around and solve your problem. If you do not find what you are looking for, our experienced support staff at TUXEDO Computers will help you. They will of course take care of every problem and determine whether the device is behaving normally.
Generally speaking:
There are messages and outputs in every operating system. As a rule, these do not point to errors, but merely show stopped services or dependencies that do not interfere with smooth operation. Linux is developed by volunteers and some commercial companies. Newer versions are continuously tested here by TUXEDO Computers to ensure reliability. But: TUXEDO Computers does not develop Linux itself, but adapts it. TUXEDO Computers can also not provide support for any available program: Here the respective developer or his forum is the right contact person.