Automatic installation with TUXEDO WebFAI

With our fully automated installation you can easily run your own Linux installation exactly the way we do before shipping a new notebook! You can select from all the distributions we offer in our shop. Depending on the distribution you can choose between various desktop interfaces.
Many distributions
As you might now there's not just "one Linux" but lots of different distributions. They have technical differences as well as in handling or their focus on topic. Furthermore there is a big number of graphical interfaces. In case your uncertain what is best for you looking at the respective websites might be good - or just ask us!
The following distributions and desktop environments are available via WebFAI:
TUXEDO_OS
(based on Ubuntu with Budgie Desktop)

Ubuntu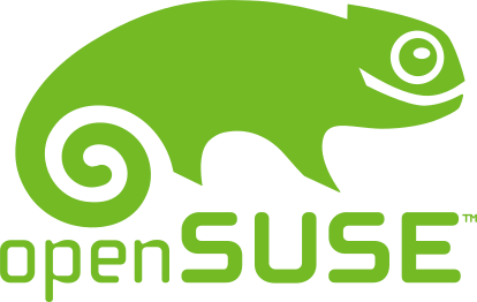 openSUSE KDE
openSUSE Gnome
openSUSE Xfce
You can get all Ubuntu flavors as LTS version with 5 years of support. We recommend this path to avoid frequent system upgrades. openSUSE flavors recieve biannually upgrades for their subversions, but 36 months in general for their main version (currently 15.x).
Various possibilities
At first sight WebFAI is made for installation. But like often in Linux-land there's much more possible to do!


Your personal test lab
With our WebFAI you can easily try which distribution you like best.
So you have heard of Gnome, KDE Plasma or Xfce and want to test it? You can simply test another Linux variant yourself!

System reset
TUXEDO WebFAI also means that you can reset your device like it was at the time of delivery.
All settings, changes and tweaks will get reset and your laptop or PC will be fresh and ready-to-run for you.

Still uncertain?
It does not matter what Linux flavour you have ordered from us initially.
All variants preinstalled by us are always available via WebFAI. OF course at current state and with the most recent software versions checked by us.
So with your order there's nothing written in stone and you can re-decide easily thanks to WebFAI!

Caution!
Please do not forget that this is a fully automated system. TUXEDO WebFAI will
format all
built-in hard drives and partition them as we do it per default.
General idea of this is that users don't need to do anything. So there's no manual intervention possible. Please
backup your data
before any new installation!
And this is how TUXEDO WebFAI works
You need an FAT32-formatted WebFAI USB pen drive and a network cable to connect to the internet. If your notebook does not have a network socket, you will also need a USB Ethernet adapter. That's it.
If you got a WebFAI pen drive with your order you don't have to copy these files, the WebFAI pen drive is already ready to boot!
Otherwise simply extract the above "WebFAI-Notebook.zip" for Notebooks or "WebFAI-PC.zip" for Desktop-PC/-Computer to your harddrive and copy the files directly on an USB-Drive.
Problems with the webFAI Stick or when starting the webFAI from the Stick?

We are constantly updating the webFAI and our installations, correcting errors and adding useful functions. This may also require that the data on the webFAI stick be updated. With outdated data the stick may not be able to boot or start the webFAI anymore.
Please download the current webFAI data from our site, delete the data on your stick and copy the new data from the downloaded archive to the stick. If the webFAI still cannot be started, please wait one day. It is possible that our server will be temporarily maintained and will only be available again shortly.
If problems persist, please try another USB stick. The webFAI data will work on any FAT32 formatted USB stick.We put together a step-by-stop tutorial for you. If you are unsure or can't get past one step our support team is happy to help by phone or e-mail.
Make preparations
Quick reminder: Have you backed up you data? If not this would be the perfect moment to do so.
The installation will run fully automated, you can't intervent manually. All built-in hard drives will be deleted!
Unplug all external storages from your computer! (USB pen drives, USB hard drives or USB storage, memory cards, etc.)
If you got a WebFAI pen drive with your order you don't have to copy the following files, the WebFAI pen drive is already ready to boot and you can go on with step 1 of the following instructions!

Otherwise download the file "WebFAI-Notebook.zip" for Notebooks or "WebFAI-PC.zip" for Desktop-PC/-Computer listed below.
Extract this zip file to your computer.
Plug in a USB drive now.
Copy the content of the folder "WebFAI-Notebook" or "WebFAI-PC" directly to this usb pendrive.
The installation process
To give you an impression of the way how WebFAI works please have a look at our live demonstration.
WebFAI needs UEFI. I've you didn't changed anything within the BIOS, you don't have to do this now. If you've deactivated UEFI it is neccessary to activate it again! Then the notebook or PC has to be booted from the pen drive to give you a selection menu with your desired distribution. After that everything will run automatically. As 1.5 to 2.0 GB of data have to the downloaded from the internet, the installation may need between 20 and 120 minutes depending on your internet connection.
Now you have to plug a LAN cabel with internet access and the pen drive into the device where you want to make the installation, turn it on, press and hold ESC, F7, F10 or F11 (depending on your model) till the boot-menu comes up and select the pen drive.
If you've deactivated UEFI within the BIOS, it is neccessary to activate it again! Otherwise WebFAI won't work!
The rest should be self-explanatory: Select the distribution, press Enter, and wait. The screen will turn itself off after some minutes, but pressing Alt will turn it on again.
When the installation is over you can see the line "Press to reboot." on the bottom of the screen.
Finished!
After rebooting you can select language, region, keyboard layout, user name and password. After the next reboot you can start using the operation system. (Wi-Fi will work only after yet another reboot.)
Downloads
Here are the respective downloads for laptops and PCs. Please only use them if you don't have a WebFAI stick or a support employee of TUXEDO Computers asked you to do so.
Please note that these data will only work with TUXEDO devices!
If you are unsure or if you have questions regarding this data our support team is happy to help by phone or e-mail.