AMD Systems - all devices with AMD CPUs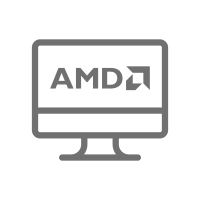 Here you'll find all of our computers/PCs with AMD processors.
No matter if Mini, Midi oder Maxi System, this is the place for AMD CPUs.
And of course assembled individually like all TUXEDOs!

Further information on our systems, the installation as well as help & support can be found at our page "about TUXEDO Computers".

Can't find what you want or need an individual offer for special apllications? Send us an e-mail!
[[item.product.data.products_short_description]]

[[item.product.price.graphic.instead]] [[ (loadedPrice.data.has_attr_prods ? 'from' : '') ]] [[loadedPrice.data.price_old_graphic]]




[[item.product.price.graphic.only]] [[ (loadedPrice.data.has_attr_prods ? 'from' : '') ]] [[loadedPrice.data.price_graphic]]




[[item.product.price.graphic.discount_text]] [[item.product.price.graphic.discount]]

[[(loadedPrice.data.has_attr_prods ? 'from' : '') + loadedPrice.data.price_graphic]]


([[item.product.unit_price]] / [[item.product.data.products_base_unit]])
[[item.product.tax_info]] excl. Shipping costs