Why should I buy at TUXEDO Computers?
"Well, I can install Linux on any PC or notebook by myself!"
That's right! But on standard hardware Linux distributions run unoptimized with only a rudimentary range of functions, which requires a lot of adaptation work, annoying waiting for updates and "tinkering around".
At TUXEDO Computers you don't only get individually configurable Linux No‍te‍books und PCs, but also hardware that is perfectly optimized for running Linux!
We build tailor-made Linux hardware that will ideally suit your needs!
12 reasons for TUXEDO Computers
Our key factors
Linux

compatible

TUXEDO devices are completely Linux compatible!

With our Linux preinstalled Notebooks and PCs EVERYTHING works! ALL function keys, brightness adjustment, stand-by mode, energy saving functions, flight mode key etc.
Individually

configurable

TUXEDO Notebooks and PCs are no 'off the rack' devices!

Customize your Linux PC or Notebook according to your wishes and requirements and pay only for what you need.
A passion

for Linux

We are Linux and Open Source fans thoroughly. We make self developed drivers as well as themes and much more available to the community.

Furthermore, TUXEDO Computers participates in various Linux and community projects and supports local Linux user groups with various benefits in kind and in cash.
We develop on our own!
Ready

to use

Switch on and get started! No annoying driver search, no problems, no tinkering. We promise!

And if something should get stuck sometime, our support will be happy to help you or you can reset your system using our innovative WebFAI.
In-house
development
Linux compatibility alone is not enough for us. Our claim is to offer you perfectly working Linux hardware!
Therefore our software department develops driver packages and software solutions, like our TUXEDO Control Center, for an optimal Linux experience!
TUXEDO
OS
TUXEDO Computers is way more than just hardware!
With our own, optimized Linux distribution TUXEDO OS, based on Kubuntu, we give your TUXEDO computer the best possible tailored operating system! You can get it pre-installed, of course, or directly for use on any hardware as an ISO download.
Top services from our location in Augsburg!
Free

cloud services

In order to optimally equip you besides our Linux hardware, you will receive 10 GB myTUXEDO cloud space as well as unlimited cloud conferencing via video & chat, incl. desktop sharing and password protection for free when buying a TUXEDO PC / notebook!
TUXEDO
WebFAI
With our "fully automated installation", you can easily restore your Linux system to its delivery state within minutes and with a few clicks.
Thanks to the cloud-based data, you always get the latest system updates!
German

support

We provide you with a comprehensive online support, our free hotline as well as support via e-mail.

Upon individual agreement, we offer corporate customers with a MOQ of 10 devices "72 h on-site support" for an additional charge to ensure that you can use your TUXEDO as soon as possible again after a defect.
German
data protection
Data protection, security and privacy are very important to us! The TUXEDO Computers online shops, the myTUXEDO cloud and the server infrastructure are located in Germany. The newsletter system is also from a third party provider in Germany and therefore complies with the data protection laws as well as the EU-DSGVO.
Up to
5 years of warranty
We are convinced of our products!
Therefore, you can extend the warranty period from default 2 to up to 5 years for pick-up and return (wearing parts excluded) in our configurator for an additional charge.
Assembled in
Germany
TUXEDO Computers is a regionally operating company located in Augsburg with factory in Leipzig. The assembly and installation is done in-house with self-programmed drivers, scripts and add-ons. Support also has its own repositories.
In addition, the company has its own infrastructure for repair, service and support services.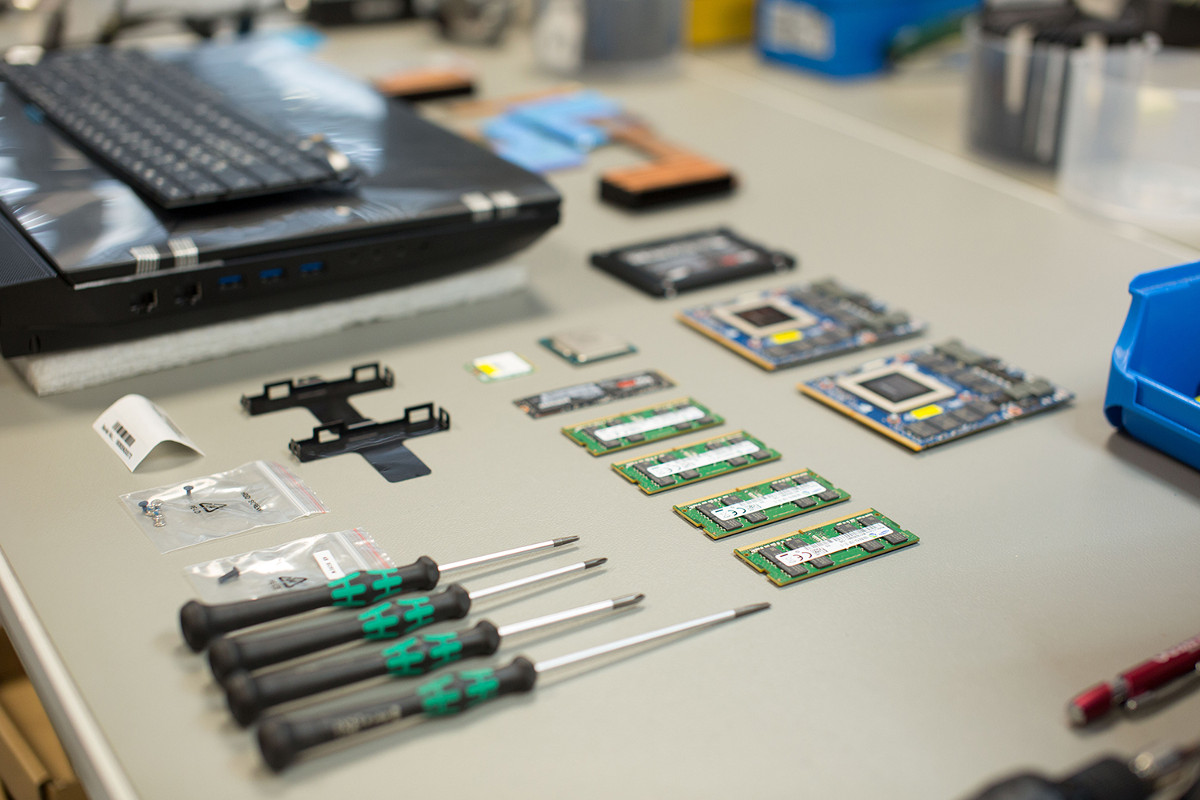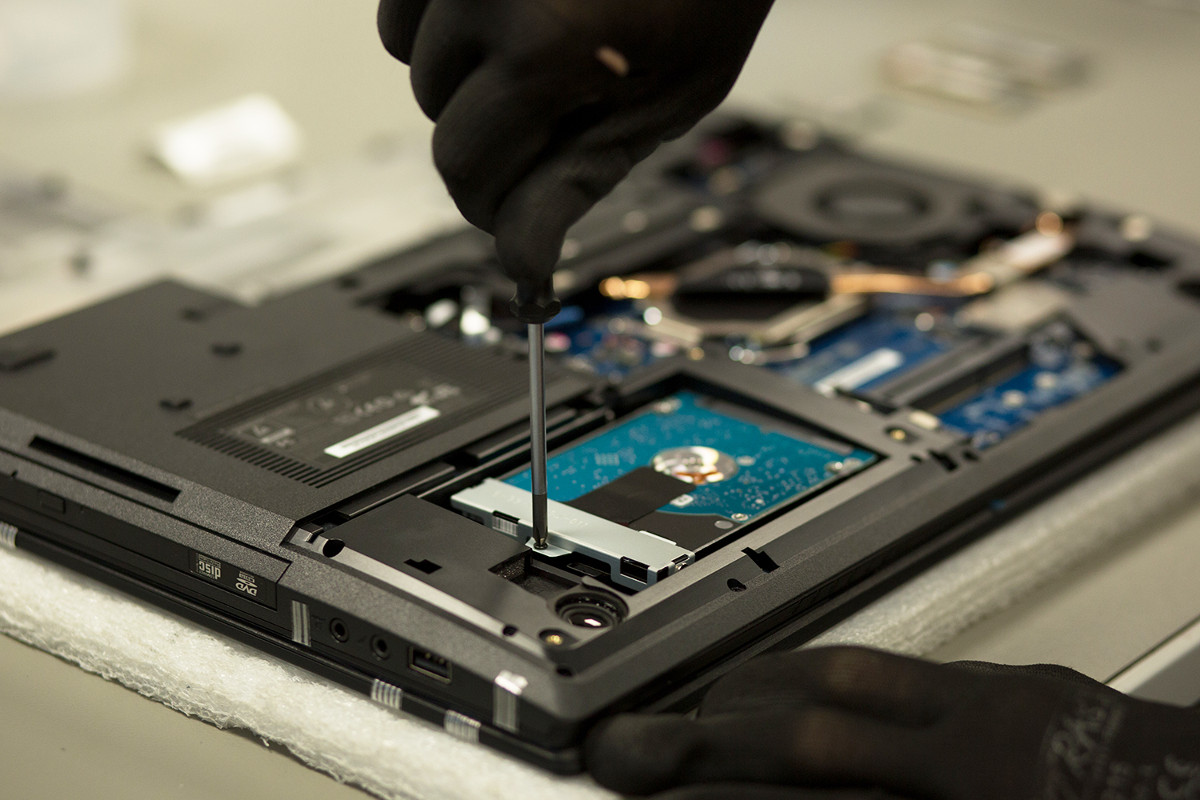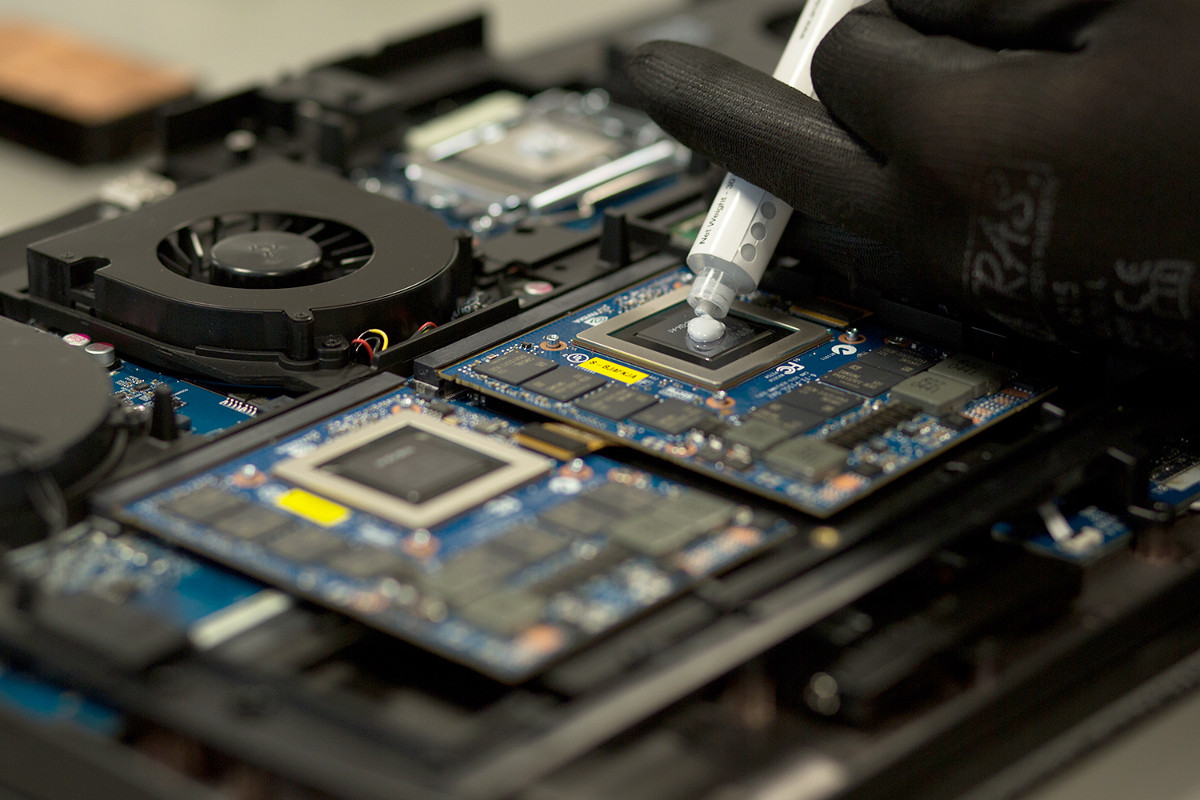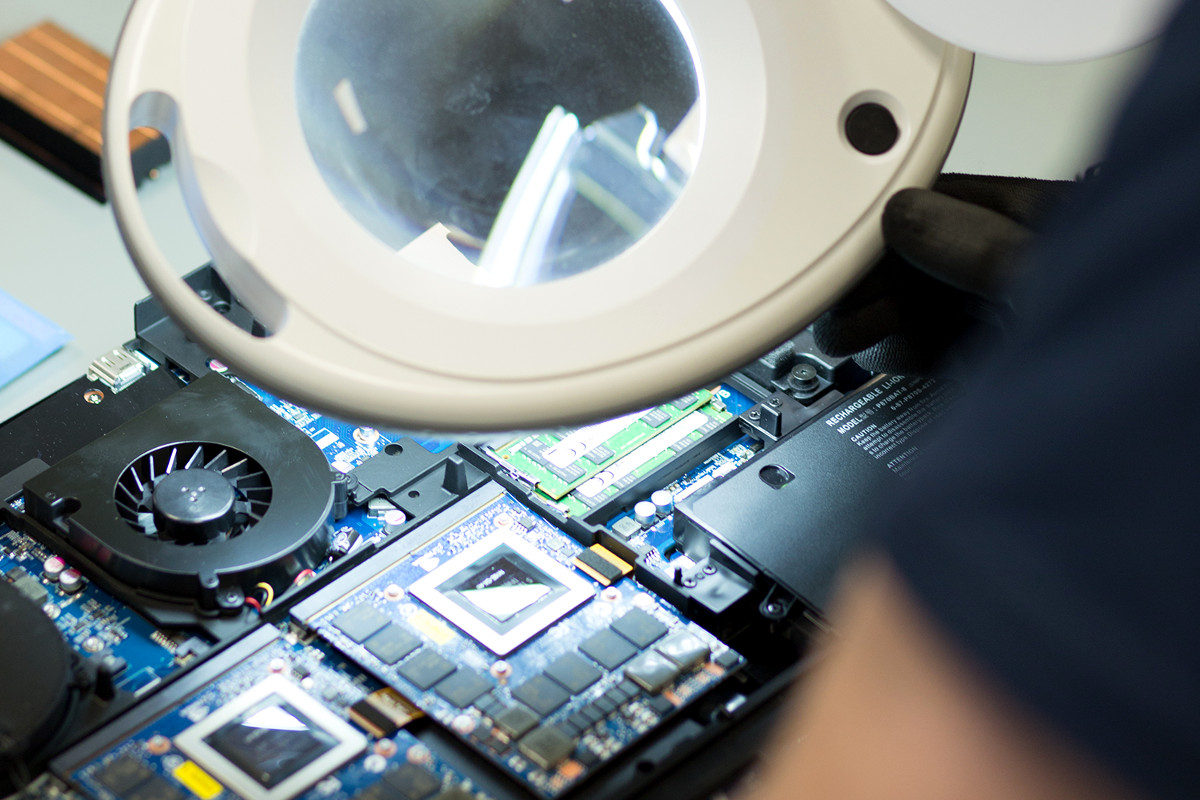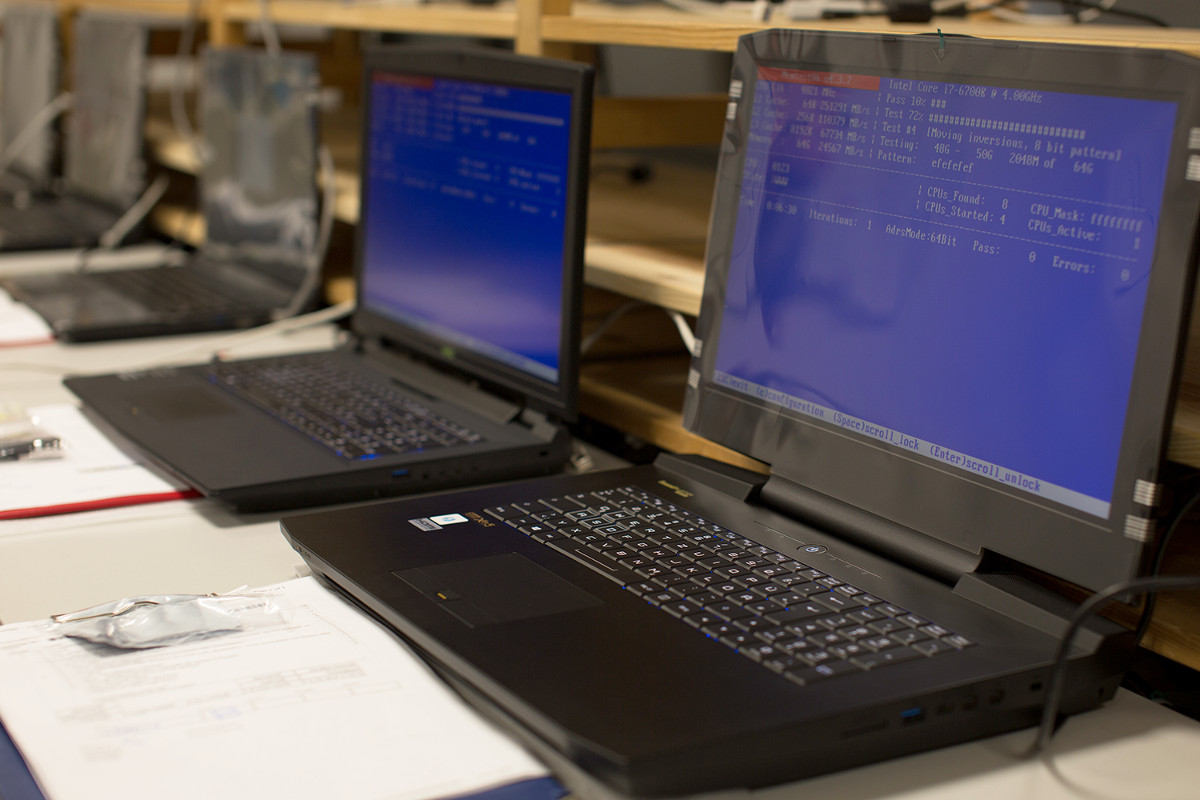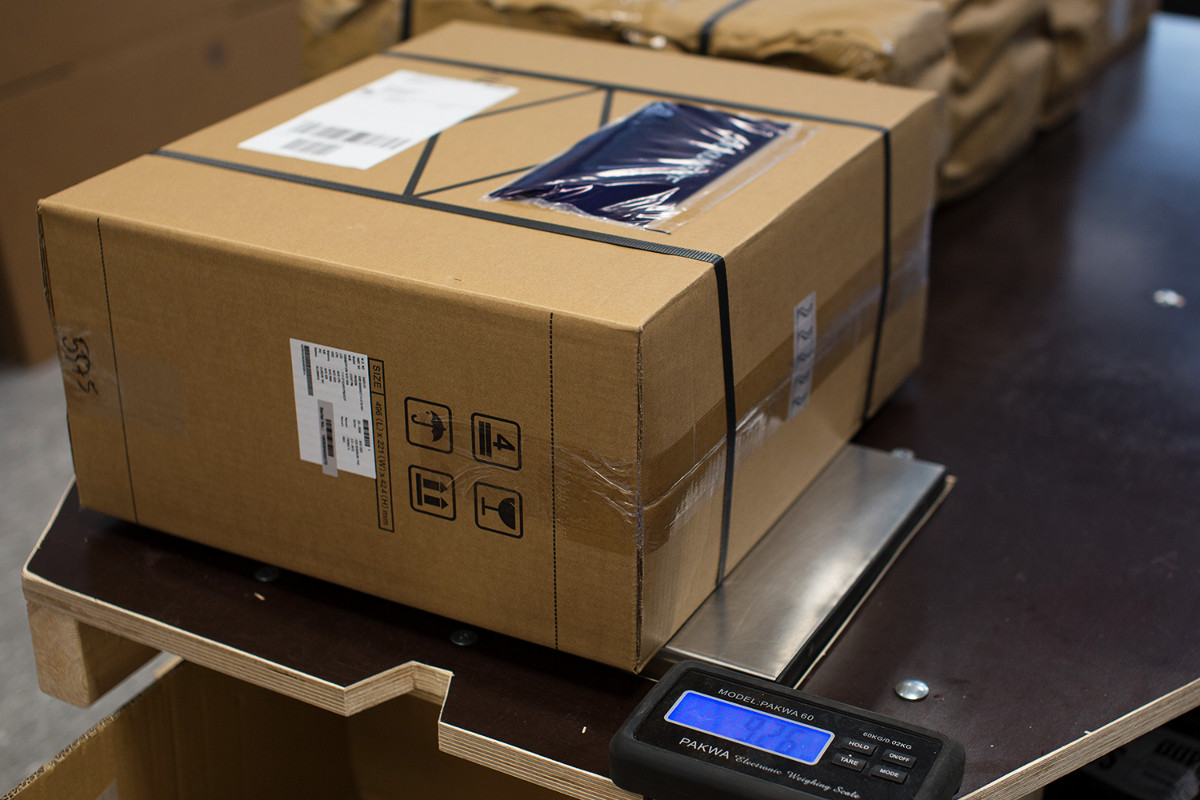 Why Linux? And what exactly is it?
Linux is an Open Source - operating system, which was developed and initiated in 1991/92 by the Finnish programmer Linus Torvalds, who still plays a coordinating role in the further development.
In contrast to other operating systems, such as Microsoft Windows or Apple's Mac OS, Linux does not exist in the form of a single operating system, but rather in the form of various spin-offs, so-called distributions, which are all based on the same Linux operating system kernel.
Among the best known Linux distributions are "Ubuntu" and "openSUSE". With TUXEDO OS we also offer you our own Ubuntu-based, but further developed and optimized Linux distribution.
Worth knowing about Linux
Linux kernel:
The Linux kernel is the operating system core and thus the central component and basis of all Linux operating systems (distributions).
The kernel defines the basic process and data organization, which all software components of the operating system base on.
Distributions:
In the Linux world there are hundreds of so-called distributions. These are Linux operating systems, which are all based on the same Linux kernel, but differ significantly in visual appearance (desktop environments) and general philosophy.
This is both a curse and a blessing: While users have a free choice for their individual taste, especially beginners are overwhelmed by this flood of information. An overview of the various Linux distributions can be found at Distrowatch.
Our support team will be happy to advise you in your search for the Linux operating system perfectly suited to your needs.
Desktop environments:
The desktop environment represents the graphical user interface and is also available in several variations, which differ in features and visual appearance.
Some of the most popular desktop environments are KDE, Gnome, Mate, Cinnamon, Xfce, Budgie and many more. Our TUXEDO distribution TUXEDO OS is based on the KDE Plasma desktop.
Why should I switch to Linux?
Open

Source

Linux is based on the philosophy of 'Open Source', collaborative development and maximum transparency.
Free

to use

The vast majority of Linux distributions are 100% free and can be used without restrictions.
High

privacy & security standards

Freely viewable source code creates transparency and a control instance by the community for more security and quality.
Nearly free
customizability
With hundreds of distributions and design themes, you have a free choice and a multitude of customization options.
Hardly any

viruses

Linux puts a stronger focus on security and stability. Due to a better security / rights concept Linux is much less vulnerable to viruses and trojans.
Lower

hardware requirements

Linux has significantly lower system requirements and is therefore also well suited for weaker hardware.
Convinced?
Then discover the products and services from TUXEDO Computers now!
Please contact us directly if you have any questions.
We will be happy to help you find the right TUXEDO device for your needs!