Tailor-made OS for your TUXEDO
TUXEDO OS
Modified Linux kernel
Optimized for TUXEDO-Hardware
Simple by default
Powerful when needed
Linux-qualified
customer support
Powered by
KDE Plasma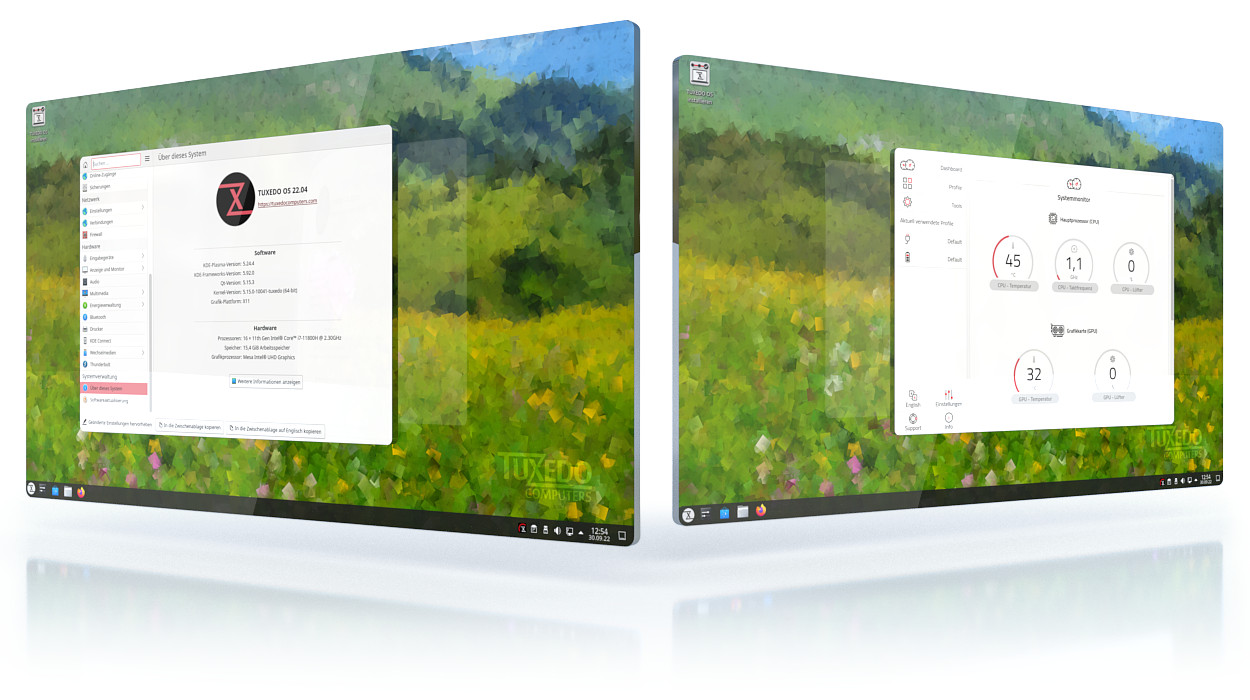 Why yet another Linux distribution?
Why do we invest a lot of extra work and offer our own distribution, especially since there is already a large number out there for every taste?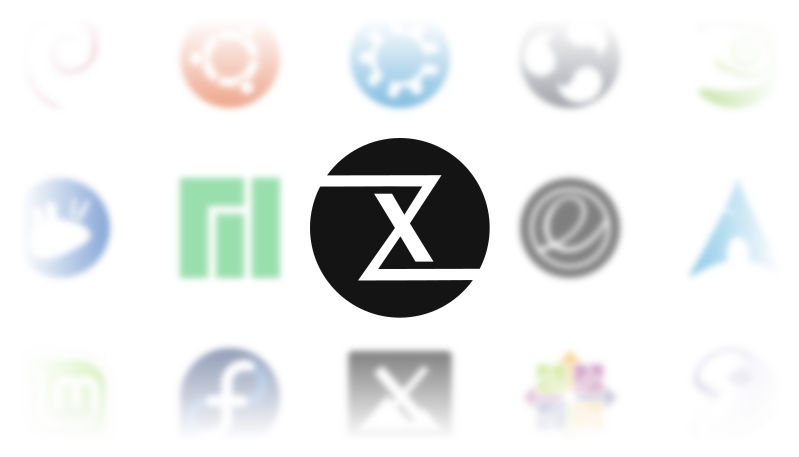 With its Linux optimized hardware, TUXEDO delights customers with different levels of knowledge about computers in general and Linux in particular.
This ranges from customers who come into contact with Linux for the first time via a TUXEDO and are happy about the comfort of a system pre-installed down to the smallest detail, to professionals who have been using Linux for years. Between these two poles we support distributions like Ubuntu, Kubuntu or openSUSE for our customers and also give noncommittal assistance for other distributions.
But no matter if you are a beginner or a professional - for users who just want to switch on their TUXEDO and start working out-of-the-box and get fast help in case of problems, we offer TUXEDO OS.
What distinguishes TUXEDO OS in detail from its base Ubuntu / Kubuntu, you can read here.
Surf, mail, work or play? Go for it!
With TUXEDO OS you can easily manage your everyday life! Whether it is surfing the web, writing emails, creating presentations or calculations, editing photos or even playing games - TUXEDO OS comes with a multitude of useful apps for most use cases and offers hundreds of additional, reviewed apps (mostly) free to download via the integrated app store.
The developer community KDE, which is also responsible for the TUXEDO OS underlying desktop system "Plasma", has developed a number of apps, of which we present the best apps and tools from KDE in a separate article.
The integration of all necessary and tested hardware drivers (including the proprietary but performant NVIDIA graphics driver) ensures flawless functionality on TUXEDO hardware, but also on many third-party PCs, which makes tedious manual driver installations are a thing of the past.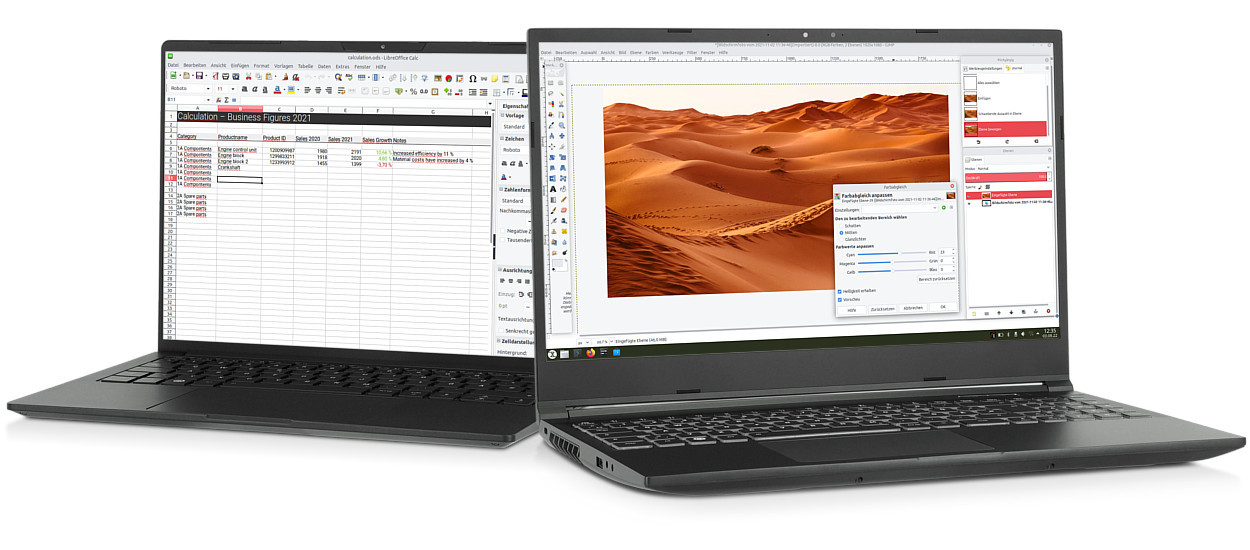 Web, email and chat
Surf the web, work remotely from anywhere you want and across operating systems with cloud-based web apps, write and receive emails and chat with colleagues, friends and family. TUXEDO OS gives you all the possibilities to easily port all your web activities from Windows or macOS to Linux.
With Mozilla Firefox, which comes pre-installed as a .deb package in TUXEDO OS due to performance and functionality reasons, you surf the web easily and safely.
Manage your emails conveniently with Mozilla Thunderbird. Whether it is writing, reading, or accessing sent or received emails and file attachments without internet connection, Thunderbird keeps you fully organized.
Firefox
Web browser

Pre-installed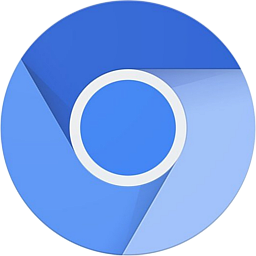 Chromium
Web browser
Opera
Web browser

Thunderbird
eMail client

Pre-installed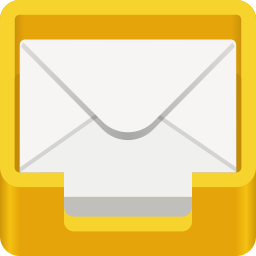 Geary
eMail client
KMail
eMail client
Signal
Chat
Telegram
Chat
Skype
Chat
Slack
Chat
Office & Job
For your job and your home office or personal office activities - with TUXEDO OS you are good to go for all work areas.
Create letters and text documents and PDFs, spreadsheets or presentations with the pre-installed Libreoffice as great alternative to Microsoft Office. Speaking of which, the extensive compatibility with Windows file formats, such as .docx or .xlsx, also allows you to easily work across operating systems.
Not only since COVID-19 home office and working from different locations have become an integral part of the modern job world. Close coordination with colleagues, the supervisor or clients is all the more important - whether via video call or chat program. For this purpose, the open source community provides numerous practical communication platforms with which you can work together very easily - even across operating systems.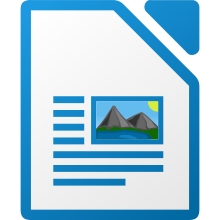 LibreOffice Writer
Text editor

Pre-installed
LibreOffice Calc
Spreadsheet calculation

Pre-installed
LibreOffice Impress
Presentations

Pre-installed
ONLYOFFICE
Office suite
BigBlueButton
Web conference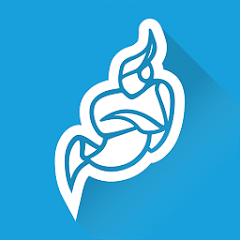 Jitsi Meet
Web conference
Atom
Code editor

Visual Studio Code
Code editor
Kate
Text editor

Pre-installed
Content Creation
Get creative! No matter if you are a hobbyist or professional, Linux offers plenty of free and open source apps to unleash your creative ideas!
Whether you are working on your personal hobby project or if you plan to work with those apps for professional and commercial use - discover apps for every use case and realize your project the way you want it. Last but not least, we at TUXEDO Computers also work almost exclusively with free and open source software.
Photo editing, video editing, music production or 3D animation - your creative ideas wait be realized - and that with mostly even free software!
Blender
3D creation suite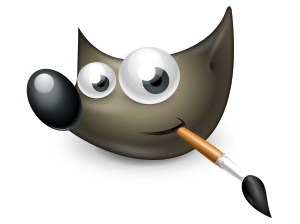 GIMP
Image editing
Inkscape
Vector graphics

Krita
Digital painting
Kdenlive
Video editing
Scribus
Desktop publishing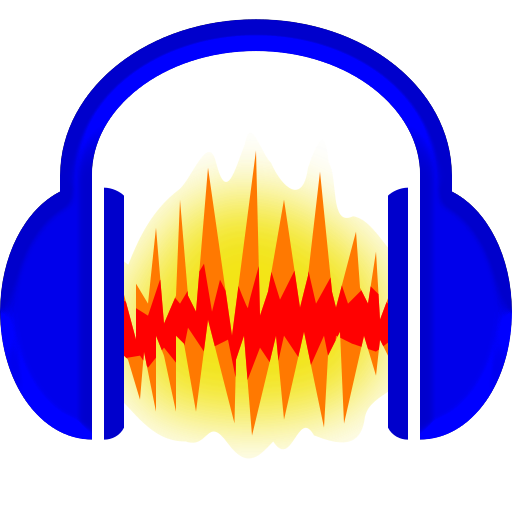 Audacity
Audioeditor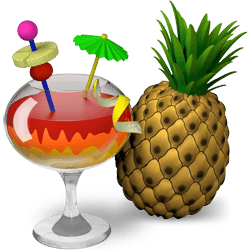 Handbrake
Video-Konverter
DaVinci Resolve
Video editing
Gaming
"Gaming on Linux" or "Linux Gaming" has grown in attention and interest significantly at least since the popular Steam Deck - the Linux-powered mobile gaming handheld from the world's largest PC gaming platform Steam - has hit the market.
The reason: Steam Proton. Proton is a compatibility software especially for games based on the well-known Windows translation layer "WINE". This makes it possible to play many Windows PC games under Linux - sometimes completely out of the box or only a few manual adjustments and - dependent on each title - with only minor or rarely hardly performance losses. Another advantage: Proton also works with non-steam-games
For further information please see our detailed article 'Gaming with TUXEDO OS'.
Streaming and recordings your game sessions is not a problem either via the Open Broadcaster Software (OBS), while tools like MangoHUD display the FPS and more details for gaming enthusiasts.
Let the Linux games begin!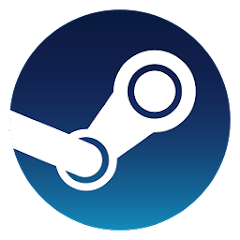 Steam
Gaming shop platform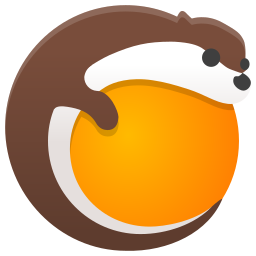 Lutris
Games manager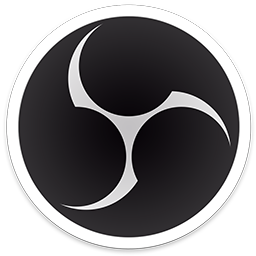 OBS
Streaming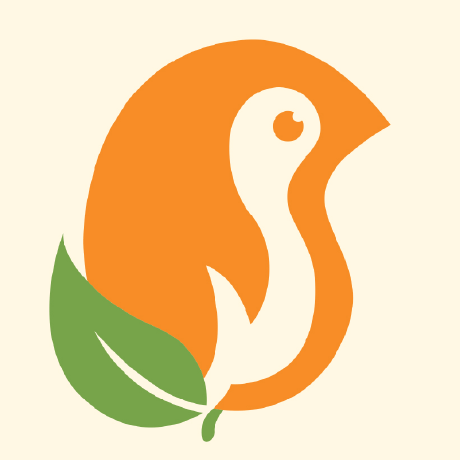 MangoHUD
Gaming-Tools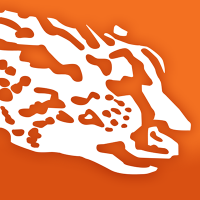 Feral Game Mode
Gaming-Tools
Appsolutely platform-independent!
Did you know that many well-known and supposedly not Linux-compatible apps, such as WhatsApp, Microsoft Teams, Skype or even a feature-reduced version of Adobe Photoshop are available as so-called web apps?
Web apps are particularly known from the popular Chromebooks, but web apps run on any device with Internet connection: Since they run fully in a web browser web apps are platform-independent. All you need is a compatible browser and web access. This means that whether you use Windows, macOS, Linux or Android, a web app works the same way on any platform.
Another advantage is that you don't need to native apps, which take up space on your computer. Save storage on your TUXEDO and just use web apps where you need an internet connection anyway and eliminate all compatibility issues between Linux, Windows oder macOS.

Google Drive
Cloud service
Google Docs
Cloud office suite
Microsoft Teams
Webconference
Zoom
Webconference
WhatsApp
Chat
Skype
Chat
Adobe Express
Cloud image editor

Pixlr
Cloud image editor
Spotify
Music streaming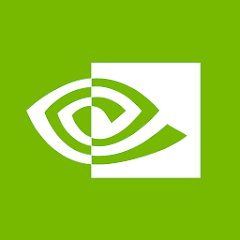 NVIDIA GeForce NOW
Cloud gaming

Netflix
Video streaming

Disney+
Video streaming

Amazon Prime Video
Video streaming

Twitch
Game streaming
Secure? Absolutely!
At TUXEDO we care a lot about data protection and at the same time transparency, which we are commited to in the form of complete open source company philosophy. The source code of every driver and every software package from TUXEDO is freely available for anyone to review.
Needless to say, TUXEDO OS also follows this philosophy. Therefore, we do not preset any telemetry settings (= collection and automatic transfer of data for evaluation purposes) or any advertising or demo software ("bloatware"). Thus, for the pre-installation of Norton Antivirus or Candy Crush or the need of an online registration, we unfortunately have to refer you to our big competitor based in Redmond, USA.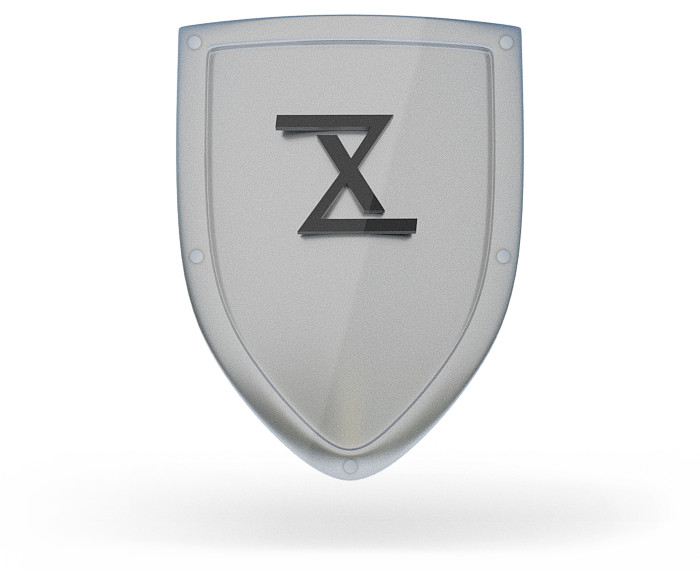 But with Linux you are also very well protected against viruses and Trojans! Due to the comparatively low distribution, Linux is on the one hand a much less attractive target for hackers than macOS or especially Windows.
On the other hand, malware can hardly spread on the free operating system, because Linux relies on a strict separation of userspace and root environment, which prevents access to large parts of the operating system and makes life much more difficult for viruses and Trojans.
Additional anti-virus software, as under Windows, is therefore hardly common under Linux and is only recommended if you have devices running Windows in your LAN. If you still want to be on the even safer side, we recommend the open source antivirus program ClamAV.
Freely adjust your desktop just the way you like it!
You want to adjust your operating system freely according to your ideas? Then TUXEDO OS, or rather its basis, the KDE Plasma desktop system, is the right choice for you.
The desktop environment "Plasma" developed by the free software community "KDE" offers the most options for customizing the graphical interface of your operating system of all Linux desktop systems.
At first glance, the many options can overwhelm newcomers in particular, but don't worry: basic settings, such as changing the desktop wall paper, positioning the taskbar on the screen, adjusting the size of fonts and icons, as well as changing the system colors ("themes") is easily done in KDE Plasma or TUXEDO OS.
In this way, the mighty desktop environment offers - according to the motto "Simple by default. Powerful when needed." - both beginners and experienced Linux users a wide variety of customization options.
TUXEDO (S)OS! Need help? We care!
The KDE Plasma desktop follows a quite similar usability concept like on Microsoft Windows to offer (new) users a familiar and easy-to-learn interface. Nevertheless getting used to a new operating system does not always come without any issues.
In this case it is important to have a qualified and Linux-trained customer support at your side! Our customer support will be happy to help you switch to a TUXEDO computer and TUXEDO OS.
First steps with TUXEDO OS: We have compiled information on the first steps in TUXEDO OS for you here.
Please understand, that general questions about third-party software or hardware cannot be answered. Please refer to appropriate forums (e.g. UbuntuUsers.de) for questions about popular open source software (Thunderbird, GIMP etc.). The research effort for application-specific questions is immense and currently not manageable. However basic compatibility questions about TUXEDO hardware, questions about TUXEDO OS and other TUXEDO-related topics are of course welcome!
Try out TUXEDO OS? Get our ISO file.
You prefer to try TUXEDO OS first before you decide to install it? No problem! Besides the pre-installation of TUXEDO OS when buying a TUXEDO Linux notebook or PC or via our network-based automatic installation WebFAI, we now also offer TUXEDO OS as ISO file for you to run it via a USB flash drive.
An ISO file is, in simple terms, a complete data package - in most cases - of an operating system with all neccessary files included in a single .iso file. This .iso file can be used to create a bootable USB drive with the ready-to-use operating system on it. But an ISO file can possibly do even more: it can not only install the operating system on your computer, but also start it directly from the USB stick, as a demo or live preview mode without installation!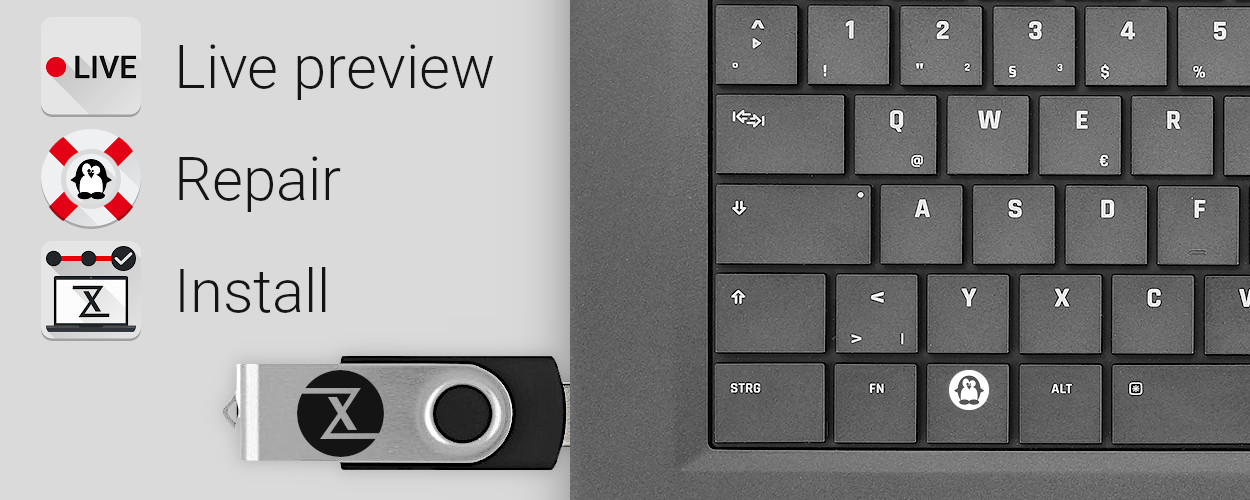 In addition to that preview mode our ISO file has a little helper-tool made by our developers to help you in case your installed operating system does not boot anymore. This way you get access to all your data. It is called TUXEDO OS Chroot and is located in the sub-category 'TUXEDO' in the start menu.
Clicking it will switch to your installed Linux operating system in an editing mode, so you can undo any problems you might have. Also, if you have the help of a TUXEDO supporter, you might be asked to click on that icon and then get further instructions how to proceed to fix your issue.
How to make the TUXEDO-OS-ISO file executable on a USB stick and start your computer with it, you will learn in this instruction.
Please note: To run TUXEDO OS, Secure Boot must be disabled in your computer's UEFI firmware.
We hope you enjoy using TUXEDO OS!